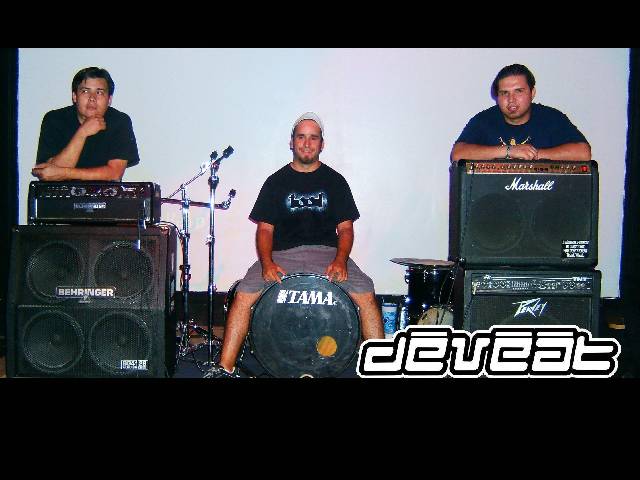 visit us at www.myspace.com/deveatband
with this latest update we say goodbye to our first website which served us for several years, it will serve from now on as a "deveat museum" since it contains photos and information about our band from the days when we were barely starting. not many updates will be done to this site but feel free to visit. thanks to everyone for their support and for keeping interest in our band...
ernie ball battle of the bands
news photos music merchandise newspaper articles and reviews links places and art work videos bio past shows laredo's missing
check out newspaper articles about our band in the articles section.
We want to hear from you! contact us with any comments, suggestions, for booking or if you'd like to get a free demo at deveatband@yahoo.com or leave us a message on our message board, let us know you were here, speak your mind...

we can't emphasize enough our appreciation for your support, as always we'd like to thank our families and friends and everyone who has helped us over the past seven years... and of course you for keeping interest in our band .
Last updated 4-27-05@1:55:22 CST